SQC Series Reverse Osmosis System
SQC PRO Series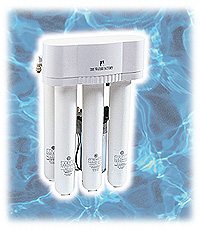 At 40 gallon per day, these pump pressurized systems are designed for high water demand and line pressure drops. Simply put, the SQC Pro Series performs where most water line pressured RO systems fail. This extremely compact pump driven RO system supplies quality performance since pressurized operation provides increased system efficiency.
The SQC PRO Series comes in both 50 and 60 Hertz versions. So compact (16″H x 11″ W x 7.5″ D and 41 cm. x 28 cm. x 19 cm.), the SQC PRO can be installed anywhere for multiple points of use.
The SQC PRO is backed by the CUNO Quality 10-Year Limited Warranty.
SQC Reverse Osmosis Series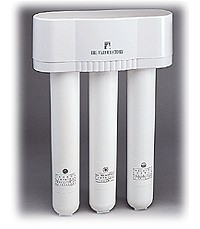 These RO systems produce 13-33 gallons per day. The SQC patented Sanitary Quick Change cartridges provide easy replacement, with no tools and no spills. You just twist them in or out. The System's compact size allows you to put it easily in a confined area.
The SQC Series is tested and certified by NSF International and may be used on municipal and private water supplies. The SQC 3 and 4 Systems combine premium depth filters with high performance carbon and a Reverse Osmosis Membrane for quality performance.
All systems come with a 10-year Limited Warranty and two-year Warranty on the membrane.