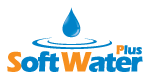 In this section, we have compiled a few testimonies from many satisfied customers over the years.

I bought and water softener system 6 years ago. I called around and got several quotes and decided on them. I was told the system had a lifetime warranty. Yesterday I noticed my brine tank had a crack. I called at 9 and by 3 I had a new tank installed and it was covered by the warranty. Soft water plus actually stands by their products and warranty.

We just moved into a new home (young, first time home owners), and had a big water softener set up that my husband and I did not understand. Pete came out and explained everything to me and was SO nice and helpful with cleaning, sanitizing, and teaching me all about it. I will be calling them again and again every time we need service.

Jonathan from Soft Water Plus is prompt, professional and always willing to take the time to explain how things work and how it benefits me and my household. I have been a long time customer for salt for my water softener, filters for my RO system and maintenance of my water heater. I appreciate your expertise!

What a great experience from Pete and Jonathan! Fantastic customer service and professional service – explained everything thoroughly and listened to our water usage and needs – left our garage and kitchen clean and they were on time! We definitely will recommend them and will use them for any water needs in the future.

Perfecto. Everyone I spoke with at SoftWaterPlusAZ over the weekend and at the service call on my RO System today were excellent. Their speedy service handled my issue recovery and updated service maintenance all at once. Jonathan, my repair-service tech, was professional and efficient as well as very helpful in answering my many engineering questions about new technology choices to help me when it is time to replace my original in-home water treatment systems. Thanks again to Pete and company! Recommended.

We had a water heater problem early morning, called Soft Water Plus for repair. Someone answered right away and Pete followed up with cost and time for repair. By the afternoon we had a new water heater in place. Pete and the staff were great to work with.

In the past the plumber would come out replace filters and charge $$$$$. Jonathan came out (on time) cleaned, sanitized, pressurized and replaced filters on R/O. Then he checked Water Softener, rinsed Water Heater, checked water pressure, Inspected Water Softener and Water Pressure Reducer. Found small items that needed replacement after (only) 17 years of use. Will I be using him again? Would I recommend him? Not only YES, but "HELL YES"!!!

I have use soft water plus five times over the last 10 years and have always being pleased with the work done at a fair price.

My experience with Soft Water Plus has always been great. Pete has always responded quickly and taken care of any problems we had. I get filters changed and they show up on time, even early! I would highly recommend them to anybody. Great people and company to work with.

Quick and accurate diagnosis of my soft water leak. Friendly and informative too. Would definitely do business again!