Hellenbrand E3 Water Softener
You'll experience a difference in every part of your home with the Hellenbrand E3 water softener.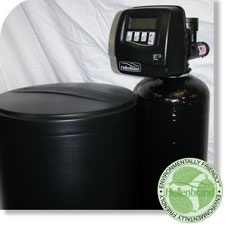 Product Features:
Fully assembled, ready for installation.

Variable reserve automatically adjusts to your family's changing water usage patterns.

10 selectable programming options ensure conditioned water for your family's needs.

Display indicates time of day and gallons remaining.

Pre-filled brine tank with softened water reduces salt-bridging problems and cleaning of brine tank.

Permanent memory backup of all programmed settings during power outages with no need for battery backup.

Solid State Controller; 12-volt operation.