As summer approaches, there is nothing better than a cool glass of refreshing, great tasting water, especially water that has been purified thru proven technology such as a Reverse Osmosis System.
Many people currently use this type of system and are very satisfied with the results. However, there are times I have heard people complain that the water is just not cold enough.
That issue can now be easily resolved with the addition of the "Chiller Daddy". This compact water chiller will give you ice cold water with efficient operation.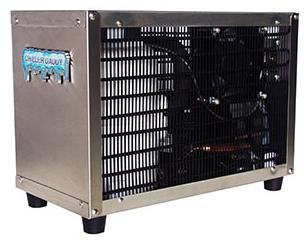 Add this to any existing RO System and your family can enjoy the benefits of cold, purified water.