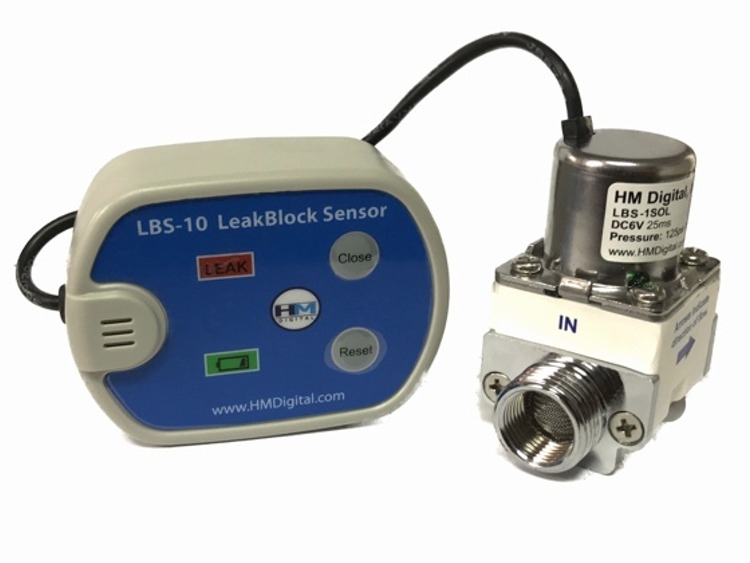 For the tens of thousands of households currently enjoying the many benefits of high quality water made from the Reverse Osmosis (R.O.) process, you should consider the possibility of installing a high quality leak detection system to compliment your current R.O. 
Since there are many different manufacturers of R.O. systems (some very high quality, others are not), there is always a chance of a leak over the lifespan of the system. Many of the lesser systems are designed to give customers 5 years of good dependable service, while other higher quality systems can reach 10-12 years without an issue.
Here in the Phoenix area, these time frames can be less because of our higher water temperatures and chlorine levels. Both of these issues can cause fatigue on plastic parts and if failure occurs, can cause serious water damage especially if you're not home.
Adding a dependable water leak detection system from Soft Water Plus will put this issue to bed. If a leak occurs, the system will shut off the incoming water supply to the R.O. and give off a series of beeps to notify you of the problem.
If your current system is over 10 years old, you may want to consider retiring your R.O. for a new more efficient model. For a limited time only, get the leak detection system installed free when you purchase a Ultima Reverse Osmosis system from Soft Water Plus.  Not only is the Ultima we use more efficient in water usage, (up to 75%), we offer customized systems that can greatly increase P.H. (added beneficial minerals) and/or reduce Arsenic and Chloramines. This Ultima system comes with a 5 year warranty against defects and are locally manufactured in Mesa Arizona.
Call or Email today for more information!