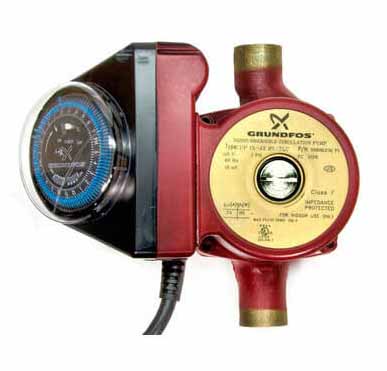 If you are tired of waiting for hot water, now is the time to do something about it!
Soft Water Plus offers an effective series of Hot Water re-circulation pumps that are manufactured in the United States by Grundfos. These proven pumps are dependable and get the job done at a reasonable cost.
Households will save an average of 3,000 gallons of water per year per person. For a family of 4, that is enough water to fill an average Arizona swimming pool.
I personally had a home where it took nearly 5 minutes to get hot water to the master bath shower area. After installation of a Grundfos Comfort System, we were at less than 14 seconds, a major improvement.
Call today for your free estimate. Sale prices are running thru November and units are starting at $475.00 including standard installation and tax.
DON'T WAIT – GET HOT WATER NOW!