Now available –  the Super High Efficiency Demand Water Softener locally manufactured for Arizona water at an affordable price. Introducing the "Ultima Supreme" – exclusively available at Soft Water Plus Inc.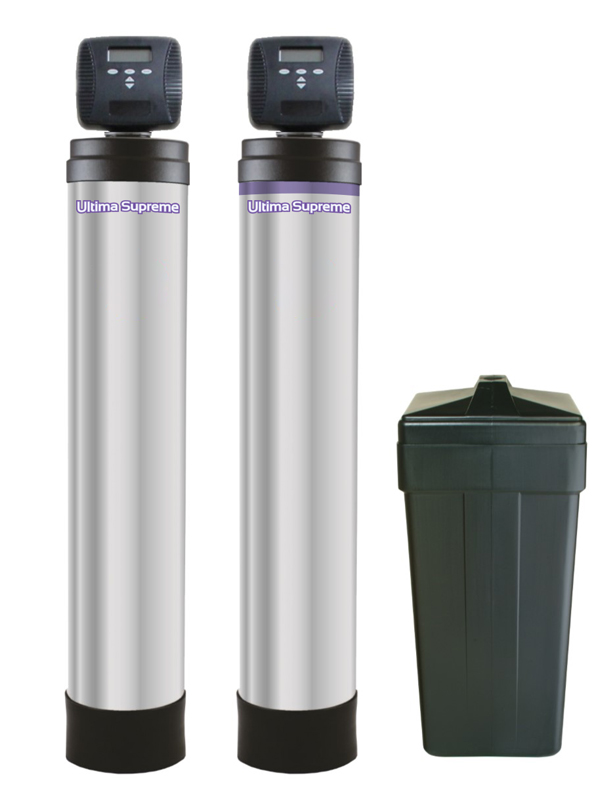 Check out these features:
Efficient Demand Regeneration
Up-Flow technology uses 25 -30% less salt than most Demand Type Water Softeners.
Uniform size bead resin. No resin fines, uniform flow rate, higher cross link for chlorine resistance. Higher efficiencies.
Smart Reserve Capacity-changes as your family's water usage fluctuates.
All major components are made in the USA.
Sizes are based on:
Degree of water hardness
Number of people in your family
The size of the home and plumbing fixture count.
Upon request, custom units can be offered to accommodate extremely large homes or unique situations. Prices include Ultima Supreme Unit, standard Installation to an existing loop, salt start up and tax. Non-Loop jobs can be estimated upon request.
Common sizes and prices are:
Ultima Supreme WS1-32 $1395.00
Ultima Supreme WS1-40 $1445.00
Ultima Supreme WS1-48 $1495.00
Ultima Supreme WS1-64 $1595.00
Ultima Supreme WS1-80 $1725.00
Be sure to check out the product page for additional info on the Ultima Supreme Whole House Water Treatment System.