Soft Water Plus is happy to introduce two new systems to our product line of quality water treatment equipment. These green systems utilize both proven scale and chlorine reduction technology.
Green Fusion Dual Media Whole House Filter/Softener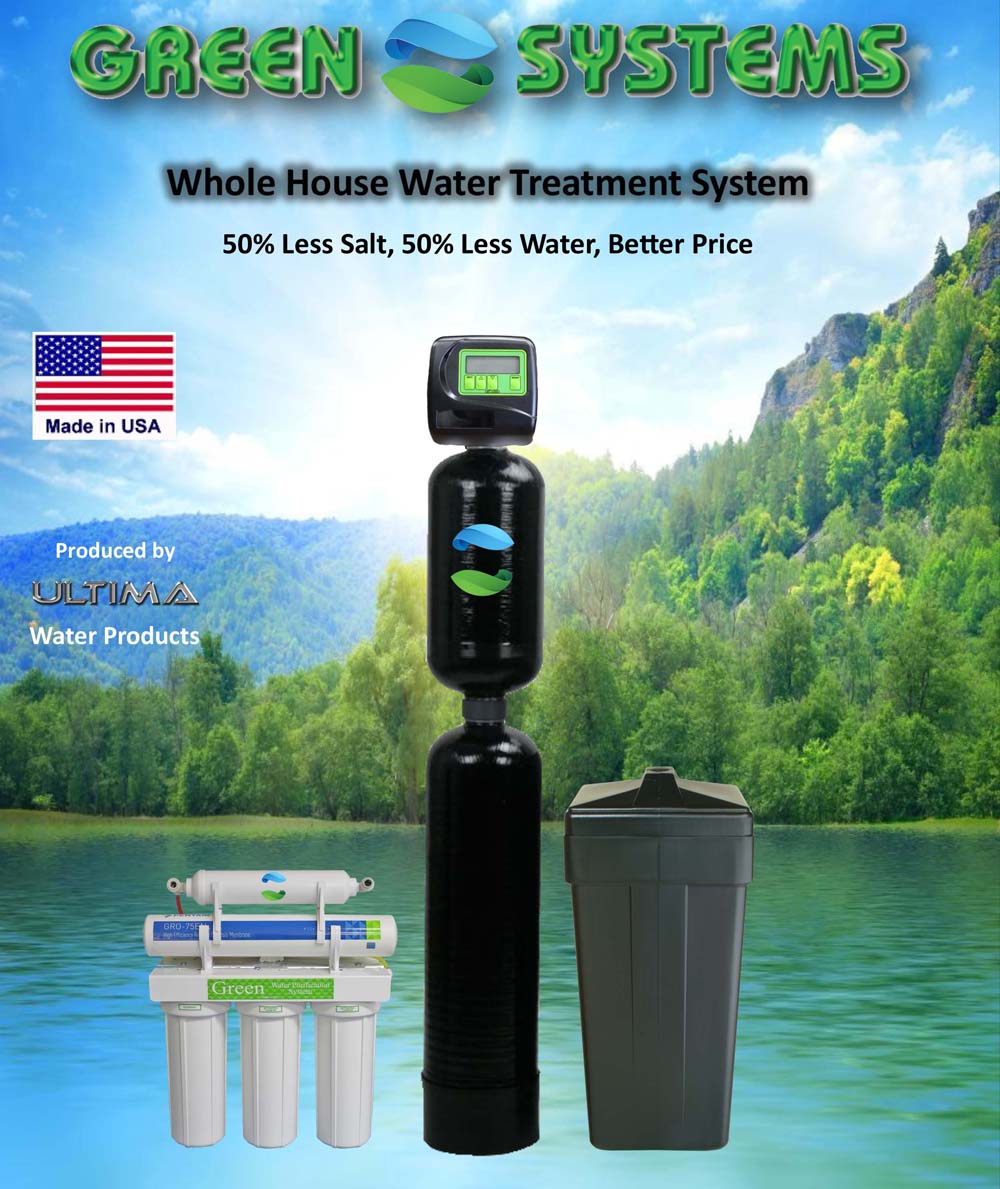 As the hard chlorinated water enters the system it first passes thru KDF sponges. These reticulated KDF cubes greatly reduce chlorine and many heavy metals. After the cubes the water enters the carbon chamber which removes any remaining chlorine.
The coconut shell carbon offers one of the most porous substances on earth. It also traps any sediment down to 20 micron (less than the human eye can see). It reduces unwanted tastes and odors stemming from organic contaminates.
After the carbon the water enters the softening media and is introduced to commercial grade uniformed bead resin. This special formulated resin offers superior softening with higher efficiency and longer life span.
With our Ultima Supreme control valve we have the ability to completely control cycle times making it very efficient and using considerably less water and salt than most softeners use during regeneration.
This fine unit is manufactured in the U.S.A. and is assembled and packaged locally by B & R Industries in Mesa, AZ.  Two sizes are available. Prices start at $1,595.00, which includes standard installation to an existing loop.
Whole House Scale Reduction System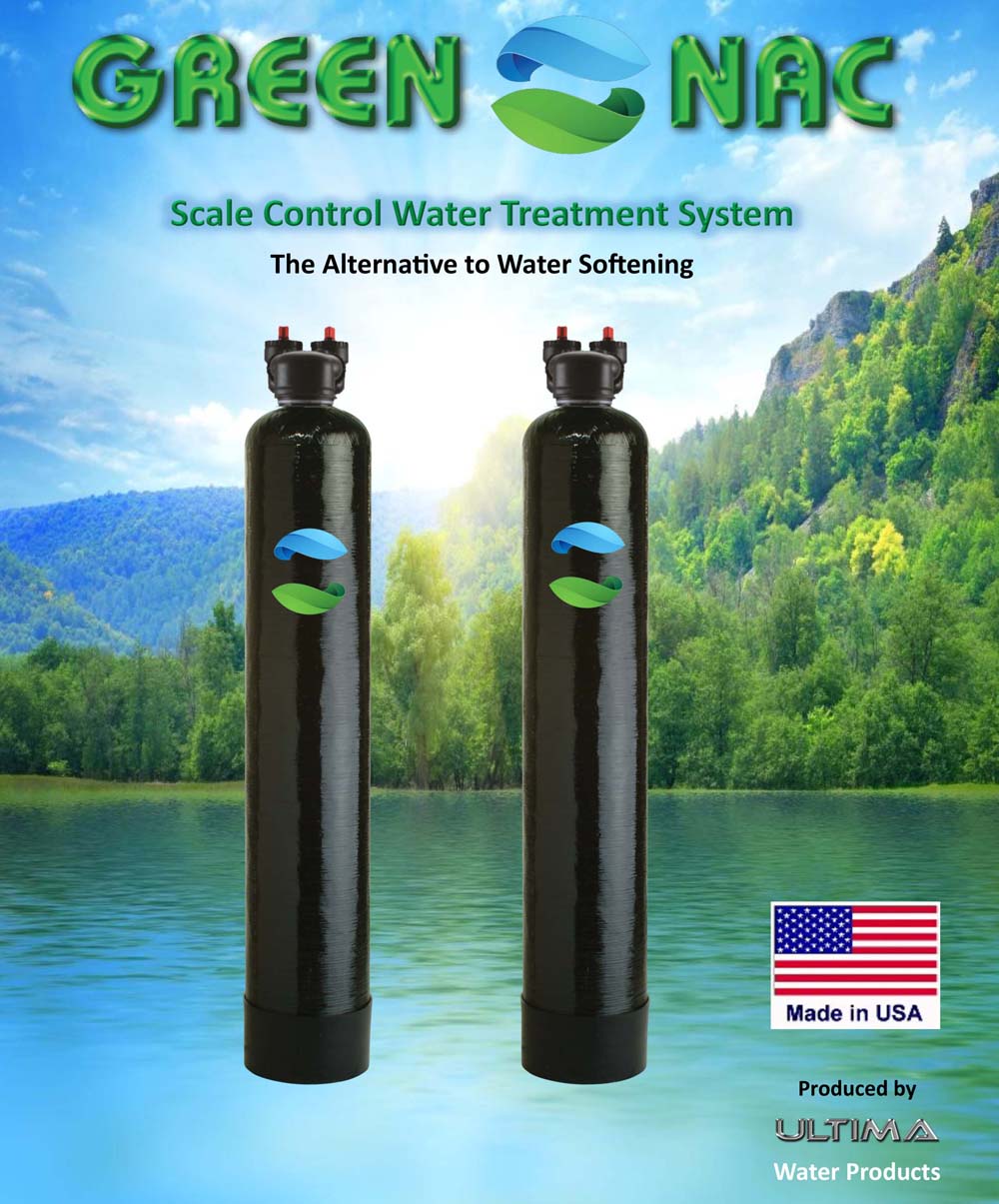 This system does not use electricity, water, or salt. As the hard scale bearing chlorinated water enters the device, it is passed through the coconut shell carbon greatly reducing chlorine and organic contaminants while trapping sediment less than the human eye can see. After the carbon the water passes through the reticulated KDF cubes reducing heavy metals including both lead and mercury.
The water continues through the 2nd chamber which contains the scale control media which is called NAC (Nucleation Assisted Crystalization) filtersorb media. NAC transforms dissolved hardness into harmless microscopic crystal particles. These particles are formed without the use of salt and move through the plumbing system without latching on to the plumbing pipes and fixtures. Again, this is accomplished without salt, rinse water, or electricity.
As of now this is the best alternative technology to salt based water softeners.  These systems are available in two convenient sizes, and start at $1,695.00.  This includes standard installation to an existing loop.